Houston Area Bookkeeping
281-373-4319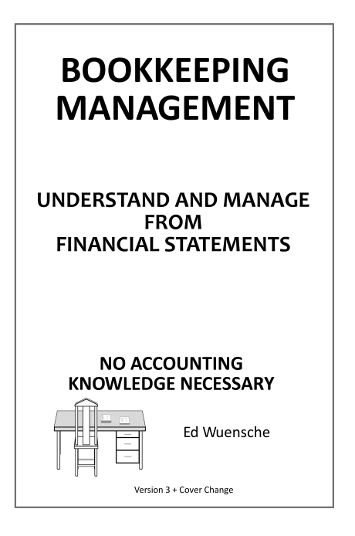 New Financial Management Book


Bookkeeping Management by Ed Wuensche- Learn and Manage from Financial Statements.


No prior knowledge neccessary.

Many client stories, pitfalls & tips



Buy - Amazon.com





HOME



We are continuing our bookkeeping service for existing clients.

However, after 47 years of providing these sevices for many entrepreneurs (I am now 76 years old), we
now specialize in bringing bookkeeping up to date for service and non-corporate retail businesses.
We also provide consulting help as needed.

For those interested, we can set up your bookkeeping system on Sage (Peachtree) and get
you ready for your bookkeeper. My joy is having a client get a good bookkeeping system, so they can
manage their business.

Contact us at ed@houstonareabookkeeping.com or 281-373-4319.
(Our target area is the North and Northwest Houston including Cypress.)

You can also buy the book shown to understand and manage from
the Income Statement and Balance Sheet.

Click the link above for more information.